VB2016 programme announced, registration opened
Posted by Martijn Grooten on Apr 21, 2016
We are excited to officially announce the programme for VB2016, the 26th International Virus Bulletin Conference, which will take place in Denver, Colorado, USA 5-7 October this year.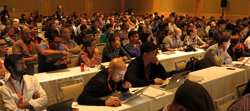 Ransomware & malvertising
As every year, the VB2016 programme reflects what is going on in the world of security. With ransomware being such a hot topic, the programme includes an analysis of one of the most notorious families, Locky, as well as a presentation on how to detect new families using static analysis.
Two talks deal with the topic of malvertising, and another one with exploit kits that are used in this case - while the first Small Talk on the programme will discuss the Angler exploit kit and combined efforts to fight it.
APTs & targeted attacks
Of course, several talks will deal with the elite among the adversaries: APTs and targeted attacks. A paper will be presented on Disabled Sentry, a group that has been targeting the financial industry since 2009, while Anton Cherepanov and Robert Lipovský — who spoke about BlackEnergy at VB2014 — will present another paper on the malware that is notorious for its alleged involvement in power outages in Ukraine.
Two other papers look at APTs from a higher level: could the reports we publish be helping the threat actors? And are we sufficiently aware of false flags?
Mobile security, IoT, tools & esoterics
The programme includes a number papers on mobile security and the Internet of Things, as well as several papers that provide security researchers with useful tools for their work. And as always, a number of talks deal with the testing of security products and with anti-virus products themselves — just how secure are those (mobile) anti-virus products, really?
There are also some more esoteric talks, including one on hacking smart watches and one on attacks against GPS.
You can find the full details of all 37 papers — as well as four reserve papers — on the VB2016 programme here.
Extras
And there will be more: we have left nine places on the programme open for 'last-minute papers', the call for papers for which will go out in the summer. We will also announce two keynotes, more Small Talks and a number of extras in due course. Watch this space!
Register now!
Registration for VB2016 is now open - make sure you register by 30 June 2016 to get a 10% Early Bird discount.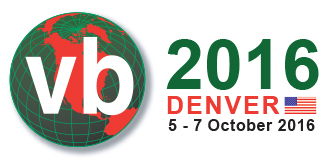 Latest posts:
At VB2019, JPCERT/CC's Shusei Tomonaga and Tomoaki Tani presented a paper on attacks that exploit vulnerabilities in software used only in Japan, using malware that is unique to Japan. Today we publish both their paper and the recording of their…
In a follow-up to a paper presented at VB2019, Prismo Systems researchers Abhishek Singh and Ramesh Mani detail algorithms that can be used to detect SQL injection in stored procedures, persistent cross-site scripting (XSS), and server‑side request…
VB is pleased to reveal the details of an interesting and diverse programme for VB2020, the 30th Virus Bulletin International Conference.
At VB2019 in London, Jamf's Patrick Wardle analysed the WindTail macOS malware used by the WindShift APT group, active in the Middle East. Today we publish both Patrick's paper and the recording of his presentation.
At VB2019 cybercrime journalist and researcher Adam Haertlé presented an analysis of almost 2000 unsolicited responses sent by victims of a malicious email campaign. Today we publish both his paper and the recording of his presentation.