Throwback Thursday: Hyppönen, that Data Fellow / Finnish Sprayer
Posted by Helen Martin on Jun 2, 2016
This week, well known and universally respected industry guru Mikko Hyppönen celebrates his 25th anniversary of working at F-Secure (formerly known as Data Fellows). In recognition of this milestone, VB takes a look back in the archives at two articles published in 1994: an "insight" into the life and work of the then rising star of the anti-virus world, and a virus analysis penned by the man himself.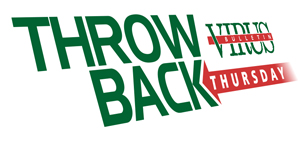 A career in IT was almost inevitable for Mikko Hyppönen - even before his birth, his mother was working at the Finland State Computing Centre. She brought her two sons up in the world of IT, ensuring a computer was always among their toys. In 1994, VB's Megan Palfrey spoke to Mikko about his background, his views on virus writers and the anti-virus industry, as well as his predictions for the future. 
Megan's interview with Mikko can be read here in HTML-format, or downloaded here as a PDF.
Even three years into his career, Mikko was already making his mark in the anti-virus industry — it was he who Virus Bulletin called upon to write a detailed analysis of the Finnish Sprayer virus. Finnish Sprayer was first found in Finland in December 1993, and quickly spread throughout the country as well as in Sweden, Russia and Estonia. By March 1994, the virus was reported to have activated on approximately 200 PCs in Finland alone, with the total number of infected machines speculated to rise to several hundred, possibly even 1,000. At the time, this was considered quite amazing, for a virus discovered just a few months previously. Who better to provide a detailed analysis of this typical boot sector virus for VB than a young rising Finnish star of the anti-virus world? 
Mikko's analysis of Finnish Sprayer can be read here in HTML-format, or downloaded here as a PDF.
Latest posts:
A report on the number of cyber attacks faced by UK local authorities is a good example of how the large numbers seen in many reports on security are rather meaningless.
The UK's National Cyber Security Centre (NCSC) has provided helpful and practical advice on preventing and detecting lateral movement by an attacker within a network.
If you are considering submitting a proposal for a talk to VB2018 and you're not familiar with the event, you may find it useful to know what kind of people attend the conference.
An unattributed malware attack has disrupted some computer systems of the 2018 Winter Olympics. In 1994, a computer virus also targeted the Winter Olympics.
Thousands of websites, including many sites of government organisations in the UK, the US and Sweden, were recently found to have been serving a cryptocurrency miner. More interesting than the incident itself, though, are the lessons that can be…