Throwback Thursday: Hyppönen, that Data Fellow / Finnish Sprayer
Posted by Helen Martin on Jun 2, 2016
This week, well known and universally respected industry guru Mikko Hyppönen celebrates his 25th anniversary of working at F-Secure (formerly known as Data Fellows). In recognition of this milestone, VB takes a look back in the archives at two articles published in 1994: an "insight" into the life and work of the then rising star of the anti-virus world, and a virus analysis penned by the man himself.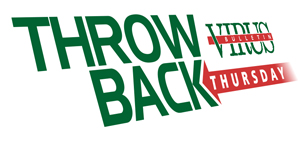 A career in IT was almost inevitable for Mikko Hyppönen - even before his birth, his mother was working at the Finland State Computing Centre. She brought her two sons up in the world of IT, ensuring a computer was always among their toys. In 1994, VB's Megan Palfrey spoke to Mikko about his background, his views on virus writers and the anti-virus industry, as well as his predictions for the future. 
Megan's interview with Mikko can be read here in HTML-format, or downloaded here as a PDF.
Even three years into his career, Mikko was already making his mark in the anti-virus industry — it was he who Virus Bulletin called upon to write a detailed analysis of the Finnish Sprayer virus. Finnish Sprayer was first found in Finland in December 1993, and quickly spread throughout the country as well as in Sweden, Russia and Estonia. By March 1994, the virus was reported to have activated on approximately 200 PCs in Finland alone, with the total number of infected machines speculated to rise to several hundred, possibly even 1,000. At the time, this was considered quite amazing, for a virus discovered just a few months previously. Who better to provide a detailed analysis of this typical boot sector virus for VB than a young rising Finnish star of the anti-virus world? 
Mikko's analysis of Finnish Sprayer can be read here in HTML-format, or downloaded here as a PDF.
Latest posts:
The 68-byte EICAR test file plays as important a role today as it did 19 years ago. In this week's Throwback Thursday we look back at a VB99 conference paper in which Randy Abrams described how this 'miracle tool' worked and how it could be used.
A new piece of cryptocurrency-mining malware on macOS has been found to use the popular XMRig miner.
CDN provider Cloudflare reports an increase in DDoS attacks targeting layer 7 and focusing on exhausting server resources rather than sending large volumes of data. This fits in a wider trend.
Through fake social media accounts, users were tricked into installing an Android application that was actually a mobile version of the FinFisher spyware.
The Hide'n'Seek IoT botnet has received an update to make its infection persist on infected devices beyond a restart.