VB2017 drinks reception to be hosted in Madrid's unique Geographic Club
Posted by Martijn Grooten on Aug 1, 2017
When, at the end of VB2016, we announced Madrid as the location for VB2017, the cheering from the audience suggested that it was a popular choice. This is understandable of course, as Madrid is a beautiful, vibrant and exciting city – but what would be the point of being in such a great location if during the conference you didn't actually leave the hotel?
This got us thinking about the drinks reception traditionally held on the evening of the first day of the conference – what if, instead of hosting it inside the hotel as we have done for the past several years, we gave delegates a chance to really experience Madrid, by holding it elsewhere?
After looking around at several local venues, we decided to host the VB2017 drinks reception at the unique and fascinating Geographic Club, a restaurant/bar a short walk from the conference hotel, whose global theme seems very fitting for the international aspect of the conference.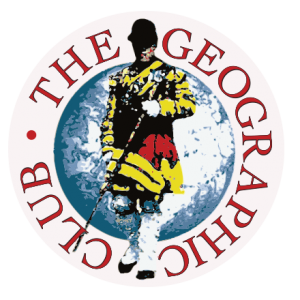 Many people, especially those travelling from far away, like to combine attending the VB conference with a short visit to the city in which it is hosted. This time, even those who aren't able to stay in Madrid beyond the duration of the conference will get a chance to see a little bit of the city. And of course, as usual, the drinks reception provides an excellent opportunity to meet up with old acquaintances and make new ones – something that we know, for many, is one of the prime reasons for attending the event.
To make sure you don't miss out, book your VB2017 ticket now!
And don't forget that the call for last-minute papers, dealing with hot security research, is open until 3 September!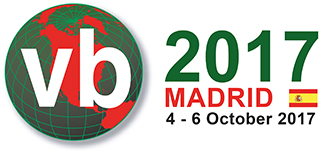 Latest posts:
VB calls on organisations and individuals involved in threat intelligence from around the world to participate in next year's Virus Bulletin conference.
Today, we publish the VB2018 paper by Qihoo 360 researchers Ya Liu and Hui Wang, on extracting data from variants of the Mirai botnet to classify and track variants.
2018 has seen an increase in the variety of botnets living on the Internet of Things - such as Hide'N'Seek, which is notable for its use of peer-to-peer for command-and-control communication. Today, we publish the VB2018 paper by Bitdefender…
In a new paper, Avast researchers Jan Sirmer and Adolf Streda look at how a spam campaign sent via the Necurs botnet was delivering the Flawed Ammyy RAT. As well as publishing the paper, we have also released the video of the reseachers' VB2018…
Today we have published the video of the VB2018 presentation by Andrew Brandt (Sophos) on the SamSam ransomware, which became hot news following the indictment of its two suspected authors yesterday.