VB2017 preview: Mariachis and jackpotting: ATM malware from Latin America
Posted by Martijn Grooten on Aug 25, 2017
A few years ago, I saw an ATM being opened for the first time. "Hold on," I thought, "this is really just a Windows XP PC!" Suddenly, I realised that, to attack an ATM, cybercriminals wouldn't need to write anything like Stuxnet-level malware.

Indeed, ATM malware has been on the rise, particularly in Latin America, where local cybercriminals have established 'business relations' with Eastern European cybercriminals to advance this type of malware which takes the idea of 'going where the money is' rather literally.
This development is discussed in a paper written by Kaspersky Lab researchers Thiago Marques and Fabio Assolini that will be presented at VB2017 in Madrid, Spain this October. In their paper, they also analyse several malware families that have been targeting Latin American ATMs and conclude that cybercriminals in the region have created "their own unique reality that's very hard to understand from the outside".
Indeed, as Thiago and Fabio say, to understand the cybercriminal activity in Latin America, you will need to set up local honeypots, build files locally and have local analysts monitor the attacks. A good point to start would be to register for VB2017 in Madrid and attend this presentation.
Have you analysed a new cyber-attack, of any kind and in any region? Why not submit a last-minute paper for VB2017 to share your findings with the security community? (Deadline 3 September.)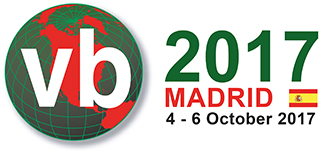 Latest posts:
In a new paper, F5 researchers Aditya K Sood and Rohit Chaturvedi present a 360 analysis of Collector-stealer, a Russian-origin credential and information extractor.
VB has made all VB2021 localhost presentations available on the VB YouTube channel, so you can now watch - and share - any part of the conference freely and without registration.
VB2021 localhost - VB's second virtual conference - took place last week, but you can still watch all the presentations.
The call for last-minute papers for VB2021 localhost is now open. Submit before 20 August to have your paper considered for one of the slots reserved for 'hot' research!
Kurt Natvig explains how he recompiled malicious VBA macro code to valid harmless Python 3.x code.