VB2017 preview: Mariachis and jackpotting: ATM malware from Latin America
Posted by Martijn Grooten on Aug 25, 2017
A few years ago, I saw an ATM being opened for the first time. "Hold on," I thought, "this is really just a Windows XP PC!" Suddenly, I realised that, to attack an ATM, cybercriminals wouldn't need to write anything like Stuxnet-level malware.

Indeed, ATM malware has been on the rise, particularly in Latin America, where local cybercriminals have established 'business relations' with Eastern European cybercriminals to advance this type of malware which takes the idea of 'going where the money is' rather literally.
This development is discussed in a paper written by Kaspersky Lab researchers Thiago Marques and Fabio Assolini that will be presented at VB2017 in Madrid, Spain this October. In their paper, they also analyse several malware families that have been targeting Latin American ATMs and conclude that cybercriminals in the region have created "their own unique reality that's very hard to understand from the outside".
Indeed, as Thiago and Fabio say, to understand the cybercriminal activity in Latin America, you will need to set up local honeypots, build files locally and have local analysts monitor the attacks. A good point to start would be to register for VB2017 in Madrid and attend this presentation.
Have you analysed a new cyber-attack, of any kind and in any region? Why not submit a last-minute paper for VB2017 to share your findings with the security community? (Deadline 3 September.)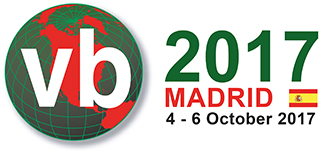 Latest posts:
Google has made a subtle change to its Chrome browser, banning the inline installation of new extensions, thus making it harder for malware authors to trick users into unwittingly installing malicious extensions.
We publish a paper by researchers from Quick Heal Security Labs in India, who study the EternalBlue and DoublePulsar exploits in full detail.
Several VB2018 papers deal explicitly or implicitly with threats that have been attributed to North Korean actors.
The domain of the little-used SpamCannibal DNS blacklist had expired, resulting in it effectively listing every single IP address.
Researchers at IBM X-Force have discovered MnuBot, a banking trojan targeting users in Brazil, which is noteworthy for using SQL Server for command and control communication.