Hot FinSpy research completes VB2017 programme
Posted by Martijn Grooten on Sep 21, 2017
The infamous FinSpy (or FinFisher) government spyware has managed to keep a low profile in recent years, though its use of two Microsoft zero-days (CVE-2017-0199 and CVE-2017-8759) this year shows that it is still active.
Today, researchers from ESET have published new research which points to the spyware using a different infection method: that of trojanized versions of legitimate software such WhatsApp, Skype or WinRAR. While this is not a new way of infecting users, what makes it rather unique is that there is evidence suggesting the malicious apps are served via a man-in-the-middle attack at the ISP level, indicating further sophistication in the delivery of the spyware.
The research will be presented by ESET's Filip Kafka at VB2017 in Madrid, in two weeks' time. In his last-minute presentation, Filip will provide some background on FinSpy, look at the newly found samples, and at the way the malware spreads. With the addition of Filip's paper – which we are very excited about – the VB2017 programme is now complete.
FinSpy is not a new topic for VB conference regulars. At VB2013 in Berlin, Kaspersky Lab researchers Sergey Golovanov and Denis Maslennikov presented a paper on this kind of business-to-government malware (which included the former performing a song 'dedicated' to the authors of such malware). It remains a very hot topic though, and if it interests you, we encourage you to register for VB2017, as the talks by Joseph Cox (on consumer spyware) and Claudio Guarnieri (on attacks against human rights activists) touch on the same subject.
Registration for VB2017 remains open, but places are filling up fast – book now to avoid disappointment!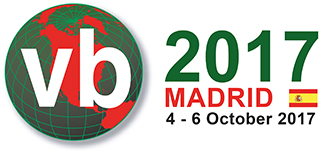 Latest posts:
Google has made a subtle change to its Chrome browser, banning the inline installation of new extensions, thus making it harder for malware authors to trick users into unwittingly installing malicious extensions.
We publish a paper by researchers from Quick Heal Security Labs in India, who study the EternalBlue and DoublePulsar exploits in full detail.
Several VB2018 papers deal explicitly or implicitly with threats that have been attributed to North Korean actors.
The domain of the little-used SpamCannibal DNS blacklist had expired, resulting in it effectively listing every single IP address.
Researchers at IBM X-Force have discovered MnuBot, a banking trojan targeting users in Brazil, which is noteworthy for using SQL Server for command and control communication.