Test your technical and mental limits in the VB2017 foosball tournament
Posted by Martijn Grooten on Sep 22, 2017
We all know the scenario. You're using multiple layers of defence, combined with a fast response time, to prevent a skilled attacker from reaching the goal. Or maybe you are that attacker, and you are carefully looking for that single weakness that will allow you to bypass the defence.
I am, of course, talking about foosball (or table football), a game surprisingly popular within the security community. For more than a decade, a foosball tournament has taken place in the sidelines of the VB conference, and this year is no different.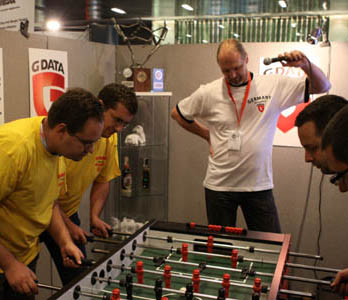 It's serious business — the competition follows the official International Table Soccer Federation rules — but teams of beginners and more experienced players alike are encouraged to join the tournament which, as every year, will be hosted by G Data in the VB2017 exhibition area in the breaks between conference sessions.
You will find more details on the dedicated page. And if you want to join, why not use Twitter to look for teammates?
All team members must be registered VB2017 delegates, so if you haven't done so already, book your conference place now (not only to participate in the foosball tournament but also to hear more than 50 top security experts discuss the latest threats and strategies to fight them)!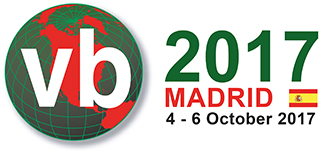 Latest posts:
Why VB2020 localhost presents a unique opportunity for you to share your research with security experts around the globe.
The call for last-minute papers for VB2020 localhost is now open. Submit before 17 August to have your paper considered for one of the nine slots reserved for 'hot' research!
Announcing VB2020 localhost: the carbon neutral, budget neutral VB conference!
At VB2019, JPCERT/CC's Shusei Tomonaga and Tomoaki Tani presented a paper on attacks that exploit vulnerabilities in software used only in Japan, using malware that is unique to Japan. Today we publish both their paper and the recording of their…
In a follow-up to a paper presented at VB2019, Prismo Systems researchers Abhishek Singh and Ramesh Mani detail algorithms that can be used to detect SQL injection in stored procedures, persistent cross-site scripting (XSS), and server‑side request…