The VB2017 foosball (table football) tournament - hosted by G Data
G Data will be running its annual foosball (table football) tournament at the Virus Bulletin Conference in Madrid (VB2017) and is inviting teams to sign up to take part. The matches promise to be exciting, closely fought and adrenaline-filled and will stretch the teams to their technical and mental limits!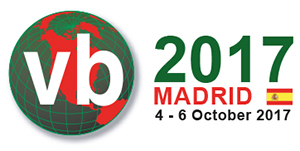 About the tournament
Games will be played between teams representing different companies or organizations, with the country in which the respective companies are headquartered dictating the nationality of the team (the members of the teams themselves may be any nationality, provided they are representatives of the company/organization in question).
All team members must be registered VB2017 delegates.
Teams may be of any size, with a minimum of 2 members.
Two team members must be nominated for each match. Players may not be changed during a match.
There will be a maximum number of 16 teams.
Games will be played during the breaks between the conference sessions and after the sessions.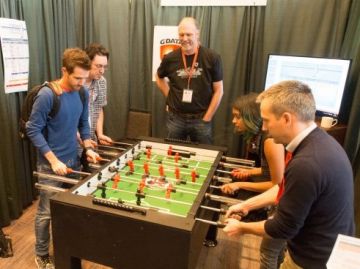 The tournament will be run in two phases: a group phase and a knock-out phase. In the group phase, groups of teams will be selected at random, with each team playing against the other teams in their group. The winners of each group will play the quarter finals. The winners of the quarter finals will play the semi-finals, and the winners of the semi-finals will play in the final.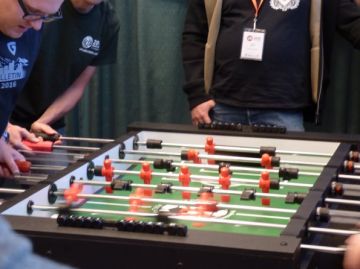 The tournament follows two simple maxims: 'fair play' and 'have fun'.
There is a fixed set of rules, which follows the spirit of the tournament rules of the International Table Soccer Federation (ITSF) as outlined in this PDF.  
The main rules are easy:
No spinning
If the ball enters the goal, it counts as a goal, no matter whether or not it jumps back out
After a goal, the match resumes with the ball resting on the centre figure of the middle rod
Now it's your turn. Please sign up your team by sending an email to [email protected]. We look forward to a great competition!