VB2018 preview: The botnet landscape - live threats and steps for mitigation (Small Talk)
Posted by Martijn Grooten on Sep 27, 2018
Whether they're used to send spam, to perform DDoS attacks, or as a proxy network for other kinds of nefarious activities, botnets remain a prominent tool for cybercriminals, and thus a main focus for security researchers.
One of the organizations that is at the forefront of such research is Spamhaus: its employees and volunteers have long been active in the detection of and fight against botnets – something which goes far beyond keeping lists of IP addresses of spam-sending bots.
In a Small Talk at VB2018, Spamhaus's Simon Forster will present the organization's research into the botnet landscape and will discuss with the audience topics such as how the rise of anonymization techniques and the hosting of botnets on well-regarded cloud providers have changed the landscape.
Small Talks were introduced in 2015 and are intended to give a slightly more formal structure to the discussions that happen in the corridors of the Virus Bulletin Conference. Another Small Talk will cover the subject of how anti-virus products can deal with potentially unwanted applications.
VB2018 takes place next week, but tickets are still available, so book yours now!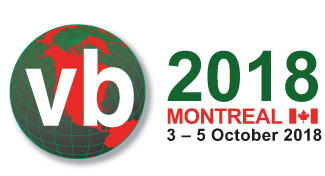 Latest posts:
VB2019 Platinum partner Reason Cybersecurity presents a threat analysis report on the Save Yourself malware.
In a guest blog post VB2019 Platinum partner Reason Cybersecurity looks to the future of threat intelligence.
In a guest blog post VB2019 Silver partner Intezer outlines the importance of paying attention to Linux threats.
On Monday, the infamous Emotet malware resumed its spam campaign to spread the latest version of the malware. As before, the malware successfully bypasses many email security products.
Security researcher Paul Baccas reviews Eddy Willems' book 'Cyberdanger'.