VB2018 preview: commercial spyware and its use by governments
Posted by Martijn Grooten on Sep 19, 2018
Yesterday, a new report by Citizen Lab looked at NSO Group's Pegasus spyware and its global use. The report is worth a read, for the political implications of the findings, for the interesting methodology used, as well as for the section on the ethics of DNS cache probing.
I have long been a fan of Citizen Lab's publications on digital threats against civil society and I am thus very excited that the Lab's Masashi Crete-Nishihata and John Scott Railton will be speaking on this very topic at VB2018 next month.
Threats against civil society in general, and the use of commercial spyware by governments for this purpose in particular, have long been a favourite topic of VB conference attendees, and there are two more talks on this year's programme that will also cover this particular threat.
Right before the Citizen Lab presentation, ESET's Filip Kafka will present a paper on the resurfaced Hacking Team spyware, and what has changed since the company behind it faced a number of prominent hacks. Filip's research builds on previous work by the aforementioned Citizen Lab on Hacking Team and also complements his VB2017 presentation on FinFisher, another kind of EU-made government spyware with a rather dubious reputation.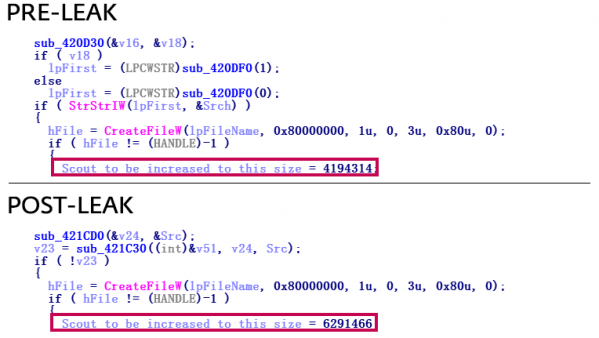 Then on Thursday, CSIS researchers Benoît Ancel and Aleksejs Kuprins will detail their investigation into an actor that appears to have been selling commercial spyware as government espionage spyware and that appears to have cared more about its appearance towards potential customers than about its operational security.
VB2018 takes place in Montreal, 3-5 October. Places are still available, so to make sure you don't miss these important talks, as well as more than 50 others by security experts from around the globe, book your ticket now!
Latest posts:
Domains play a crucial role in most cyber attacks, from the very advanced to the very mundane. Today, we publish a VB2018 paper by Paul Vixie (Farsight Security) who undertook the first systematic study into the lifetimes of newly registered domains.…
Constraint programming is a lesser-known technique that is becoming increasingly popular among malware analysts. In a paper presented at VB2018 Thaís Moreira Hamasaki presented an overview of the technique and explained how it can be applied to the…
With a little less than a month before the deadline of the call for papers for VB2019, Virus Bulletin encourages submissions from experienced speakers and newcomers alike.
At VB2018 in Montreal, Ixia researcher Stefan Tanase presented a thought-provoking paper on the current state of the Internet and the worrying tendency towards raising borders and restricting the flow of information. Today we publish both his paper…
The set-up of the VBSpam test lab gives us a unique insight into the kinds of emails that are more likely to bypass email filters. This week we look at the malspam that was missed: banking and email phishing, Emotet and Bushaloader.