VB announces Threat Intelligence Summit to take place during VB2018
Posted by Martijn Grooten on Aug 9, 2018
The very first edition of Virus Bulletin magazine, published in July 1989, contained lists of "[all] known IBM PC viruses" and "[all] known Apple Macintosh viruses". In the pre-web days, people really did have to rely on a printed magazine to update them on the latest threats, and thus Virus Bulletin was one of the first providers of threat intelligence.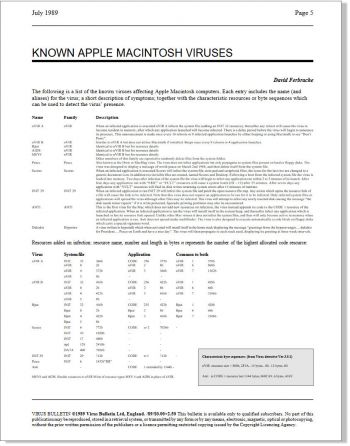 Throughout its history, Virus Bulletin has been actively involved in threat intelligence, not only as a provider but even more so as a facilitator. After all, the VB Conference has long been one of the prime places where security experts gather to exchange data and to build those connections that are essential for intelligence sharing.
Thus we are very excited to announce a special summit, part of VB2018, that is dedicated to threat intelligence. The "Threat Intelligence Summit" ("TIS") will take place on Friday 5 October – we will announce the programme for the Summit soon, but can already let you know that it will feature a good mix of experts dealing with various aspects of threat intelligence.
The TIS will be incorporated as part of the three-day VB conference, though as places for the Summit will be limited, we will ask those wishing to attend to register their intent during the VB Conference ticket-buying process. Note (30 August 2018) that no special registration will be required after all.
Of course, many talks on the main VB2018 programme deal either explicitly or implicitly with threat intelligence, and whether you're a provider or a consumer of threat intelligence data, the full VB2018 event is worth attending.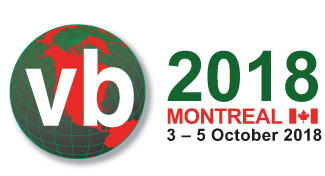 Latest posts:
Have you analysed a new online threat? Do you know a new way to defend against such threats? Are you tasked with securing systems and fending off attacks? The call for papers for VB2020 is now open and we want to hear from you!
Today we publish the VB2019 paper by Cybereason researchers Mor Levi, Amit Serper and Assaf Dahan on Operation Soft Cell, a targeted attack against telecom providers around the world.
At VB2019 in London a group of researchers from the Stratosphere Lab at the Czech Technical University in Prague presented a paper in which they analysed and dissected the cyber espionage activities of an APT group in Latin America through the…
In a paper presented at VB2019 in London, researchers Miriam Cihodariu (Heimdal Security) and Andrei Bogdan Brad (Code4Romania) looked at how surveillance is represented in fiction and how these representations are shaping people's attitudes to…
At VB2019 in London industry veterans Righard Zwienenberg and Eddy Willems took a detailed look at the relationship between past and current cyber threats. Today, we publish both their paper and the recording of their presentation.