Registration for VB2018 now open!
Posted by Martijn Grooten on May 8, 2018
Registration for VB2018, the 28th Virus Bulletin Conference, which will take place in Montreal 3-5 October this year, is now open.
Last month, we announced an exciting and wide-ranging programme for the conference, with keynotes from John Lambert (Microsoft) and Wendy Nather (Duo Security), and talks from many renowned speakers including Paul Vixie (Farsight Security), Lysa Myers (ESET), Patrick Wardle (Digita), Maddie Stone (Google), Juan Andres Guerrero-Saade (Recorded Future) Jérôme Segura (Malwarebytes), and more than 30 other names — with more still to be added later in the year.

With speakers from more than 15 countries, VB2018 is also a very international conference. This is important, because while the threat landscape is  global, it differs in subtle, but essential ways across different locations.
VB2018 is thus the place to be to learn about the important threats and challenges we're facing directly from the researchers who analyse them. Whether you're a security researcher yourself, a product manager, a security evangelist, or you are tasked with defending your organisation's network, by joining us in Montreal in October you will also have the opportunity to build the connections that are essential for your work throughout the year.
Included in the ticket price are a range of social activities, as well as workshops on kernel-mode malware analysis and on Android reverse engineering.
To ensure you don't feel drowned among thousands of attendees, and to make it easy for you to meet the people you want to connect with, ticket numbers are limited. So book yours now – and also benefit from the early bird discount before 1 July.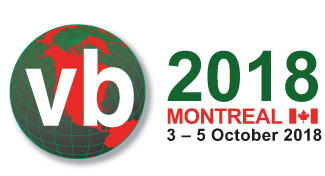 Latest posts:
First advertised as an information stealer and keylogger when it appeared in underground forums in 2015, LokiBot has added various capabilities over the years and has affected many users worldwide. In a new paper researcher Aditya Sood analyses the…
In a presentation at VB2019 in London, Virtru's Andrea Limbago described how, by exploring data sharing challenges through a socio-technical lens, it is possible to make significant gains toward the secure sharing systems and processes that are vital…
Attor is a newly discovered cyber-espionage platform, use of which dates back to at least 2014 and which focuses on diplomatic missions and governmental institutions. Details of Attor were presented at VB2019 in London by ESET researcher Zuzana…
With the call for papers for VB2020 currently open, we explain why, whether you've never presented before or you're a conference circuit veteran, if you have some interesting research to share with the community we want to hear from you!
At VB2019 in London, Kaspersky researcher Santiago Pontiroli presented a paper on the growing illegal economy around video game cheats and its parallels with the malware industry. Today we publish both Santiago's paper and the recording of his…