Registration for VB2018 now open!
Posted by Martijn Grooten on May 8, 2018
Registration for VB2018, the 28th Virus Bulletin Conference, which will take place in Montreal 3-5 October this year, is now open.
Last month, we announced an exciting and wide-ranging programme for the conference, with keynotes from John Lambert (Microsoft) and Wendy Nather (Duo Security), and talks from many renowned speakers including Paul Vixie (Farsight Security), Lysa Myers (ESET), Patrick Wardle (Digita), Maddie Stone (Google), Juan Andres Guerrero-Saade (Recorded Future) Jérôme Segura (Malwarebytes), and more than 30 other names — with more still to be added later in the year.

With speakers from more than 15 countries, VB2018 is also a very international conference. This is important, because while the threat landscape is  global, it differs in subtle, but essential ways across different locations.
VB2018 is thus the place to be to learn about the important threats and challenges we're facing directly from the researchers who analyse them. Whether you're a security researcher yourself, a product manager, a security evangelist, or you are tasked with defending your organisation's network, by joining us in Montreal in October you will also have the opportunity to build the connections that are essential for your work throughout the year.
Included in the ticket price are a range of social activities, as well as workshops on kernel-mode malware analysis and on Android reverse engineering.
To ensure you don't feel drowned among thousands of attendees, and to make it easy for you to meet the people you want to connect with, ticket numbers are limited. So book yours now – and also benefit from the early bird discount before 1 July.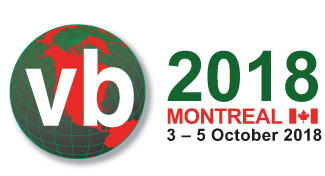 Latest posts:
Google has made a subtle change to its Chrome browser, banning the inline installation of new extensions, thus making it harder for malware authors to trick users into unwittingly installing malicious extensions.
We publish a paper by researchers from Quick Heal Security Labs in India, who study the EternalBlue and DoublePulsar exploits in full detail.
Several VB2018 papers deal explicitly or implicitly with threats that have been attributed to North Korean actors.
The domain of the little-used SpamCannibal DNS blacklist had expired, resulting in it effectively listing every single IP address.
Researchers at IBM X-Force have discovered MnuBot, a banking trojan targeting users in Brazil, which is noteworthy for using SQL Server for command and control communication.