Registration for VB2018 now open!
Posted by Martijn Grooten on May 8, 2018
Registration for VB2018, the 28th Virus Bulletin Conference, which will take place in Montreal 3-5 October this year, is now open.
Last month, we announced an exciting and wide-ranging programme for the conference, with keynotes from John Lambert (Microsoft) and Wendy Nather (Duo Security), and talks from many renowned speakers including Paul Vixie (Farsight Security), Lysa Myers (ESET), Patrick Wardle (Digita), Maddie Stone (Google), Juan Andres Guerrero-Saade (Recorded Future) Jérôme Segura (Malwarebytes), and more than 30 other names — with more still to be added later in the year.

With speakers from more than 15 countries, VB2018 is also a very international conference. This is important, because while the threat landscape is  global, it differs in subtle, but essential ways across different locations.
VB2018 is thus the place to be to learn about the important threats and challenges we're facing directly from the researchers who analyse them. Whether you're a security researcher yourself, a product manager, a security evangelist, or you are tasked with defending your organisation's network, by joining us in Montreal in October you will also have the opportunity to build the connections that are essential for your work throughout the year.
Included in the ticket price are a range of social activities, as well as workshops on kernel-mode malware analysis and on Android reverse engineering.
To ensure you don't feel drowned among thousands of attendees, and to make it easy for you to meet the people you want to connect with, ticket numbers are limited. So book yours now – and also benefit from the early bird discount before 1 July.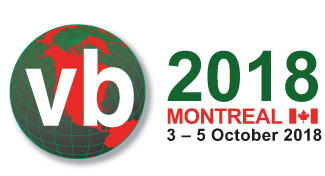 Latest posts:
At VB2019 in London, Jamf's Patrick Wardle analysed the WindTail macOS malware used by the WindShift APT group, active in the Middle East. Today we publish both Patrick's paper and the recording of his presentation.
At VB2019 cybercrime journalist and researcher Adam Haertlé presented an analysis of almost 2000 unsolicited responses sent by victims of a malicious email campaign. Today we publish both his paper and the recording of his presentation.
Often unbeknownst to network administrators, many company networks are used to download child sexual abuse material. In a paper presented at VB2019 in London, NetClean's Richard Matti and Anna Creutz looked at this problem and what companies can do,…
Here at VB we are keeping a close eye on the global situation regarding the COVID-19 outbreak and the various travel restrictions and health advice, but in the meantime planning and arrangements for VB2020 are going ahead as usual, including the…
At VB2019 in London, Carbon Black researcher Takahiro Haruyama presented a paper on defeating compiler-level obfuscations used by the APT10 group. Today we publish both Takahiro's paper and the recording of his presentation.